ClassPass in Portland—My First ClassPass Class:
(Say that ten times fast!)
ClassPass is a fitness membership program that allows members to try several different types of classes and studios in the area. The ClassPass in Portland just launched mid-November and I was asked to try out the membership this month. Just when I was trying to push myself to work on my fitness more this opportunity landed in my inbox… I couldn't say no even if I wanted to!
I've not been thrilled about group fitness classes in the past and was very nervous reserving my first class. But, the experience was awesome and I can't wait to go again. My goal this month testing out ClassPass is to try as many different studios as I can fit into my schedule both to see how the process goes and to try out new-to-me fitness styles.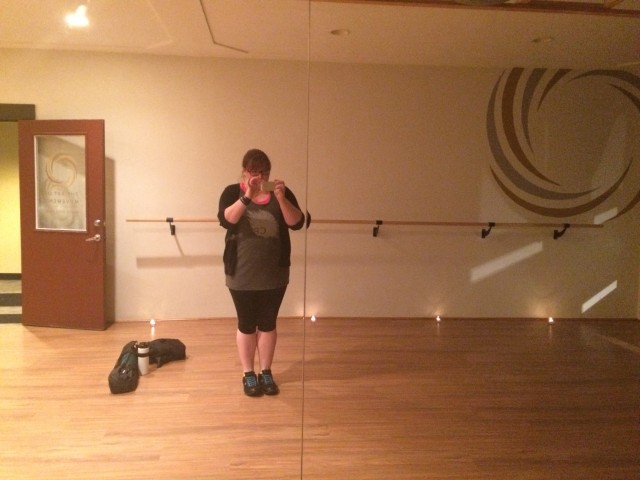 I signed up for Candlelight Yoga at The Art of Movement on SE Divsion in Portland. The later start time was perfect for my work schedule and the idea of doing yoga surrounded by candlelight sounded incredibly relaxing. It was an all-levels class which worried me at first because I am most definetely a beginner. I had nothing at all to worry about. The instructor was fabulous about suggesting (and showing) different moves that might be better for beginners and then working her way up for the class members who needed more of a challenge. She also took care in suggesting different moves to avoid back pain, wrist pain, knee pain… etc.
Checking in was a breeze. Since it was my first time at that location I had to sign a standard release, but my name was on the list and I didn't have to explain that I was part of ClassPass.
About ClassPass:
ClassPass membership costs $99 a month.
ClassPass is currently located in NYC, Boston, San Francisco, LA, Chicago, Washington D.C., Seattle, and San Diego.
You can workout in ANY city on

ClassPass

.  We just announced 

ClassPass

Flex (read more here!).
It is an alternative to a gym membership.
Allows you UNLIMITED classes at participating studios. 

You are limited to 3 classes per studio per month.  However, once the next month starts, you can visit that favorite studio again for 3 times!

Allows you to build a workout routine full of variety visiting studios of all types (barre, yoga, pilates, indoor cycling, bootcamps, martial arts, strength training and more!).

Provides studios with a marketing platform to get their name and classes out there to a group of fitness enthusiasts actively looking for new classes in their area.
Helps studios focus on what they love to do–teach–while

ClassPass

helps them grow their business!
More About ClassPass:
The ClassPass website is beautiful and allows for you to schedule your classes pretty instanaeously. I did have problems trying to schedule my first class, but switched from my Google Chrome browser to Firefox and it worked great. It was likely a small glitch, but if you have problems signing up for a class I'd just suggest switching browsers.
Like many local classes, cancelling without enough notice comes with a fee.
Going on vacation? You can put your membership on hold. You'll be charged a $19 hold fee to hold for the month, but you'll be able to take 1 class that month as well.
There is no commitment for the membership. However, if you do deactivate your account and then want to reactivate there is a $79 reactivation fee.
Read even more at the 

ClassPass

 FAQ page!
A big thank you goes out to ClassPass for giving me the opportunity to try out their services. I will try some more classes and post again about my experience near the end of my month!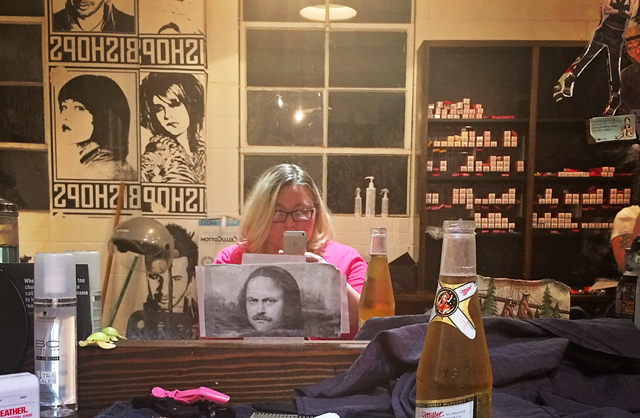 Change… it happens whether we want it to or not. How we handle change says a lot about how successful we will be in life.
"Change is the law of life. And those who look only to the past or present are certain to miss the future." – John F. Kennedy
If I were to take a test about how well I handle change then I'd pass with flying colors.
[Tweet "If I were to take a test about how well I handle change then I'd pass with flying colors."]
In most cases, I'd say I embrace change. Nothing in my home is placed permanently; everything has to be easy to move on a whim because I enjoying changing the way things look often.  I seriously have never had the same hairstyle twice since I have been able to enjoy choosing my own hair styles. Heck, I don't even like eating the same meal two weeks in a row, much less as leftovers the next day. Thank goodness my husband likes leftovers.
See, you might even say I like change. I should be a total success at this whole life thing, right?
[Tweet " I like change. I should be a total success at this whole life thing, right?"]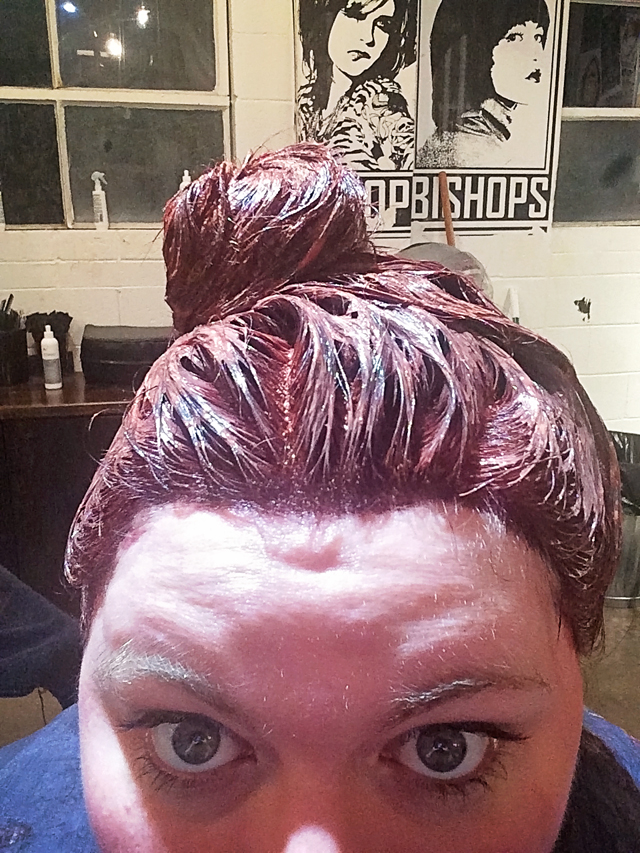 The one thing that all of the changes that I like have in common is the fact that I have control over these changes. I like change that I have control over. I will even CHOOSE change to exert some control when all of life's changes fly at me. (See the impromptu new hair-do for example!)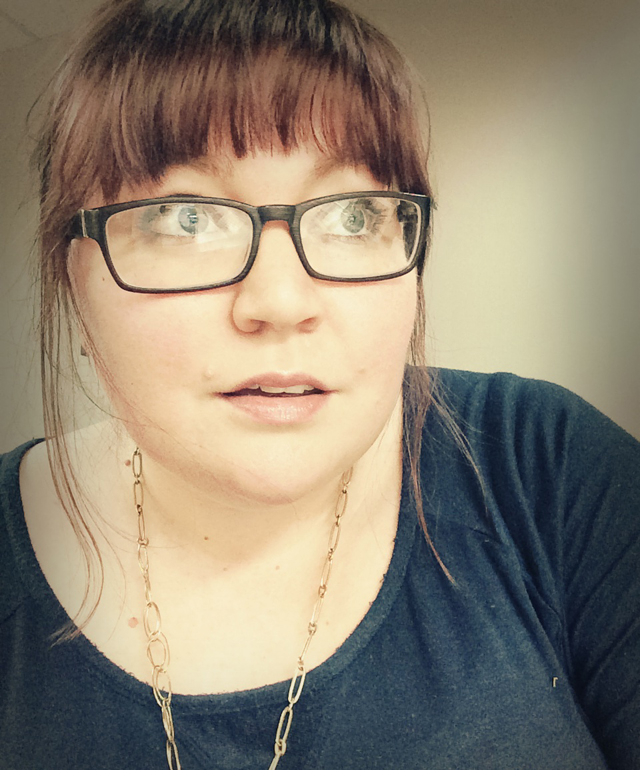 This year has been awesome. It has been challenging. It has been incredibly sad and it has been deliriously happy. But, holy crap, it has been a year of change.
I'm working through the changes one moment at a time. Afterall…
"Progress is impossible without change, and those who cannot change their minds cannot change anything." – George Bernard Shaw
I'm also trying to encourage myself to be open to becoming the change because…
"Change will not come if we wait for some other person or some other time. We are the ones we've been waiting for. We are the change that we seek." – Barack Obama
And…
"You must be the change you wish to see in the world." – Mahatma Gandhi
Tell me, how do you deal with change? Do you feel you are open to change?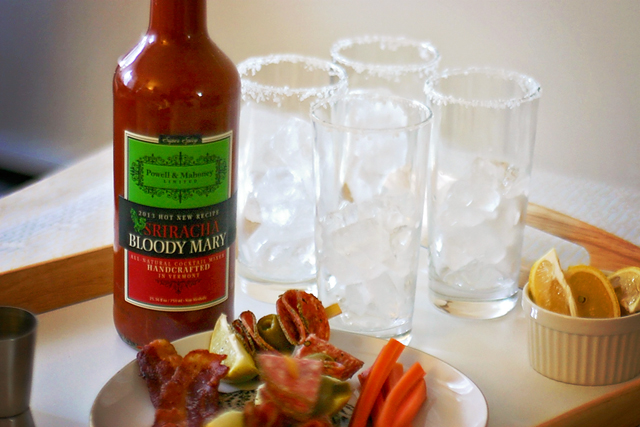 Disclosure: Powell & Mahoney shared a  complimentary bottle of their Limited Bloody Mary mix for review purposes. All opinions are my own. Links may be affiliate links. Purchases made from affiliate links help support this blog. Thanks for reading! 
Anyone else have the realization that this is the last weekend before the crazy hits? Just me? Couldn't be.
This weekend is my prep weekend to make it through the next two months. On my calendar I've got 3 parties, two photoshoots, 1 fun holiday blog series (with 12 free printables!), holiday visitors, holiday gifts to buy… well, you get the idea. Today is all about prepping the house, the blog, and my holiday gift/card lists. Bring on the bloody marys!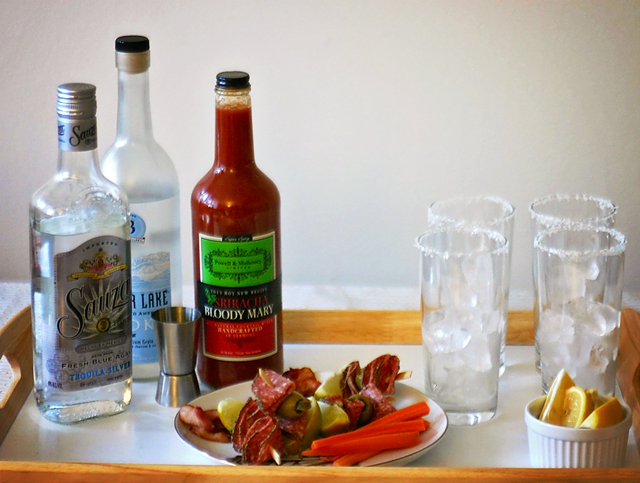 Make a Quick Bloody Mary Bar for Busy Holiday Prep Days
Sometimes I like to take the time to make my own bloody mary mix. I enjoy trying different spices and ingredients. However, I'm a big believer in making life as easy as possible while preserving the tastiness… so, when I find a good bloody mary mix I stock up to bring out as needed. This Siracha Bloody Mary Mix by Powell & Mahoney is exactly what I'd make for myself…. without all the work!
The holiays are surrounded by days where a quick bloody mary bar will be welcome to all involved. Having the family over for a day of cooking for Thanksgiving? Set up the bloody mary bar and a coffee bar for a fun way to start Thanksgiving. Lots of adults trying to stay awake on Christmas morning? Make the early morning wake up easier by setting out your favorite bloody mary mix, some Vodka and/or Tequila and some easy garnishes. DONE.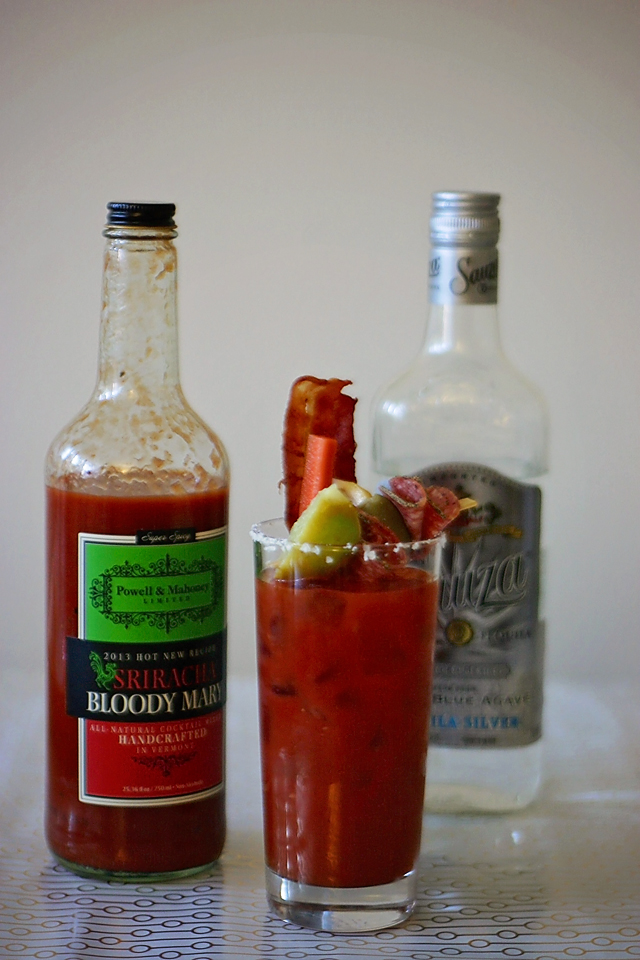 Lately I've really been digging Bloody Marias instead of my normal bloody mary. What's the difference? Tequila!
Easy Bloody Maria or Easy Bloody Mary
Ingredients: 
Glass with Ice
Rimming Salt (optional)
1 1/4 oz Tequila (for Bloody Maria) OR 1 1/4 oz Vodka (for Bloody Mary)
4 oz Bloody Mary Mix (I used Powell & Mahooney Limited Sriracha Bloody Mary Mix)
Garnishes of choice! I used Bacon, pickled carrots, jalapeno olives, salami, lemons & limes. Other garnishes that would be great include celery, pickles, pickled green beans… the list goes on and on.
Directions: 
Rim glass with salt (optional) by rubbing a lemon around the edge and dipping into rimming salt
Pour Bloody Mary Mix & Liquor of choice over ice
Stir mixture
Top with Garnish & Enjoy!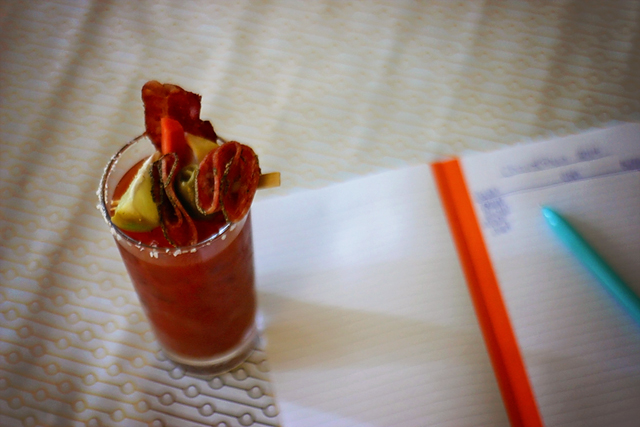 Okay, now I'm off to work on that to-do list!
What are your plans for this weekend before the holiday business begins?